Today, from Inercia Digital, we want to speak of the Digital Entrepreneurship Monitor web site (https://ec.europa.eu/growth/tools-databases/dem/monitor). The aim of this portal is to foster the knowledge base on the state of play and evolution of Digital Entrepreneurship in Europe.
The site provides a monitoring mechanism to examine key trends in Digital Entrepreneurship. Information is provided about statistics, initiatives to support Digital Entrepreneurs and reports on business opportunities and digital technologies.
Policymakers and those assisting digital entrepreneurs are able to benchmark and compare their local and national performance using statistics. They can view more than 1000 inspiring examples of initiatives to support digital entrepreneurs that might be utilised by their organisation. Insights to digital technologies and case studies of successful digital businesses are also available.
Digital Entrepreneurs can read how digital technologies can transform their businesses in overviews of leading digital technologies and case studies provide inspiring examples of how successful businesses have utilised digital technologies. Major initiatives available in your country assisting businesses to become more digital can be examined. Digital Entrepreneurs can search for further assistance at the Enterprise Europe Network website and the national one-stop shop for business portals
This information is provided for EU28 Member States and 7 CIP participating countries (Former Yugoslav Republic of Macedonia, Iceland, Liechtenstein, Montenegro Norway, Serbia, and Turkey). More limited information is available internationally for 10 other countries (Australia, Brazil, Canada, China, India, Japan, Singapore, South Africa, South Korea and the USA).
Statistics. Examine statistics presenting the different aspects of Digital Entrepreneurship are provided for EU27 Member States and 18 other countries. Please note that data was collected prior to Croatia joining the EU on 1st July 2013, hence EU27 data is represented in the statistics page instead of EU28.
Please note that the Digital Entrepreneurship Scoreboard will be replacing the current statistics page that exists on this website during the month of September. The Scoreboard will support the development of the knowledge base on Digital Entrepreneurship and the objective is to present the degree of digitisation of enterprises, the quality of enabling factors in EU28 countries and to present ICT start-ups performance.
Initiatives. Find inspiring examples of initiatives and policies provided by public, private, public/private sectors and Non-governmental organisations to support the development of digital entrepreneurship. For the EU 28 Member States, individual country fiches are presented.
Opportunities. Read documents that provide an insight to business opportunities provided by technology (social media, mobile technologies, big data and cloud computing) and case studies of digital enterprises.
A short video has been developed to enable users to become familiar with the key features of this web site.
If you are interestd, you can visit: https://ec.europa.eu/growth/tools-databases/dem/monitor
The following two tabs change content below.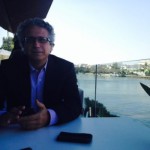 Experto en proyectos europeos y emprendimiento digital Research Manager at Inercia Digital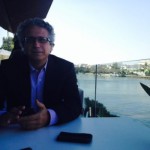 Latest posts by Carlos Luna (see all)