La publicación multimedia es beneficiosa para el alumnado, el profesorado, y para el proceso de enseñanza en sí mismo, ya que conlleva una mejora del aprendizaje, mejora la comunicación y colaboración entre los/as estudiantes, y permite que el proceso de enseñanza sea personalizado, pudiendo atender las necesidades específicas de cada estudiante.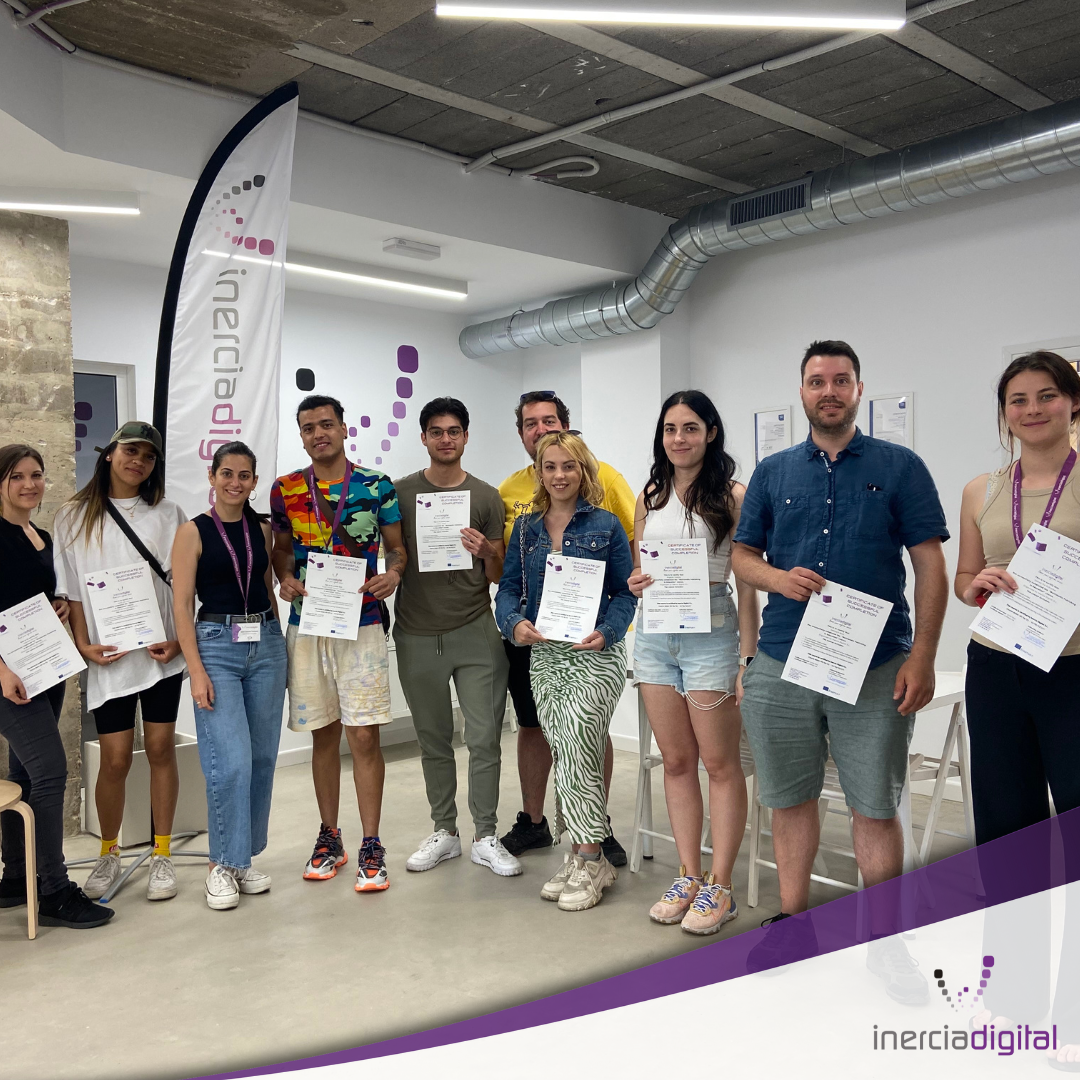 Es por ello que, durante la semana del 8 al 12 de mayo, hemos llevado a cabo el curso "Publicación Multimedia en Educación" en nuestro Centro de Formación e Innovación de Inercia Digital en Huelva, al que han asistido 4 profesionales de Integrity Earth (Liechtenstein) y 5 profesionales de Youth Center of Epirus (Grecia). 
Durante esta semana, los/as participantes han aprendido a gestionar y utilizar autónomamente herramientas básicas necesarias para la publicación multimedia en entornos virtuales, comprendiendo los puntos clave de la creación de contenido atractivo y significativo. Estos profesionales han aprendido el uso de diversas herramientas digitales para poder organizar, crear, editar y compartir documentos, información y material de apoyo en diferentes formatos multimedia. 
Agradecemos el buen trabajo, actitud y colaboración de nuestros/as participantes de esta semana. Es un placer trabajar con profesionales tan implicados. ¡Esperamos que su experiencia haya sido muy enriquecedora y hayan disfrutado! 
¿Te gustaría asistir a uno de nuestros cursos con tu equipo? Escríbenos a training@inerciadigital.com  y te contaremos cómo participar en los proyectos de movilidad Erasmus+ KA122. No olvides seguirnos en nuestras redes sociales para no perderte nada: 

Inercia Digital

@inerciadigital.s.l

@InerciaDigital

Inercia Digital

@inerciadigital

Inercia Digital S.L
Learn how to take advantage of Multimedia Publishing in Education! 
Multimedia publication is beneficial for students, teachers, and for the teaching process itself, since it leads to improved learning, improves communication and collaboration between students, and allows the teaching process to be personalized, being able to meet the specific needs of each student.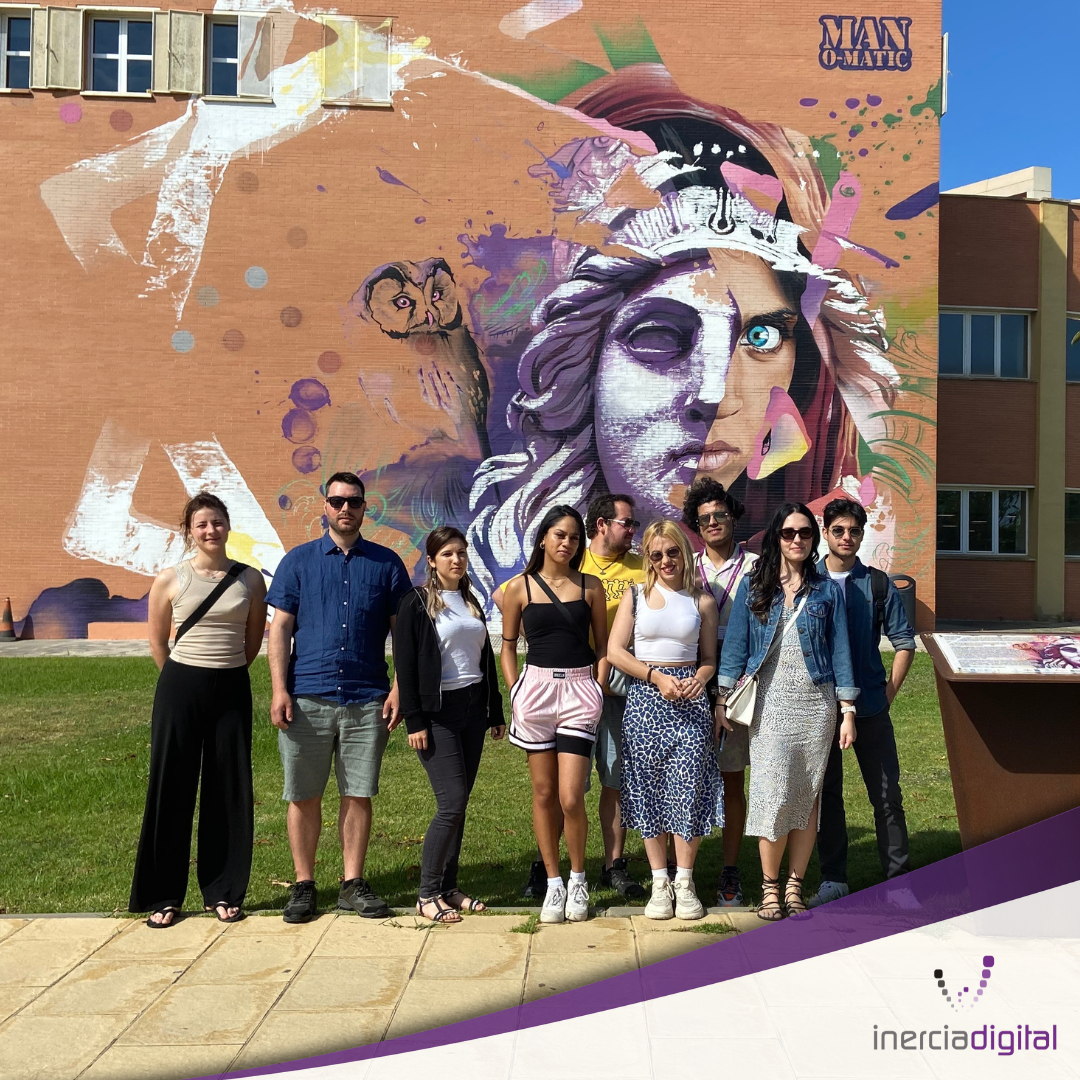 That is why, during the week of May 8 to 12, we have carried out the course «Multimedia Publishing in Education» at our Centro de Formación e Innovación de Inercia Digital in Huelva, attended by 4 professionals from Integrity Earth  (Liechtenstein) and 5 professionals from Youth Center of Epirus (Greece).
During this week, the participants have learned to independently manage and use basic tools necessary for multimedia publishing in virtual environments, understanding the key points of creating attractive and meaningful content. These professionals have learned the use of various digital tools to be able to organize, create, edit and share documents, information and support material in different multimedia formats.
We appreciate the good work, attitude and collaboration of our participants this week. It is a pleasure to work with such involved professionals. We hope that your experience has been very enriching and that you have enjoyed it!
Would you like to attend one of our courses with your team? Write to us at training@inerciadigital.com and we will tell you how to participate in the Erasmus+ KA122 mobility projects. Don't forget to follow us on our social networks so you don't miss anything: 
Inercia Digital

@inerciadigital.s.l

@InerciaDigital

Inercia Digital

@inerciadigital

Inercia Digital S.L
The following two tabs change content below.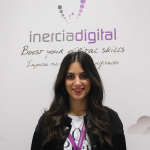 Isabel González Contreras
Coordinadora de formación en Inercia Digital. Graduada en Estudios Ingleses // Training Coordinator at Inercia Digital. Degree in English Studies.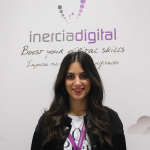 Latest posts by Isabel González Contreras (see all)