Más de 500 profesores europeos participaron, desde el 27 hasta el 29 de noviembre, en el encuentro internacional "Opening up Education", en línea con el Plan de Acción de la Comisión Europea para fomentar la innovación y las competencias digitales en las escuelas y universidades.
Las sesiones de trabajo se centró en el intercambio de buenas prácticas, en la investigación de los métodos de enseñanza y la promoción de la comunidad eTwinning, a través de workshops, sesiones interactivas y reuniones informales.
¿Qué es eTwinning?
eTwinning es la comunidad de centros escolares que comprende 280.000 profesores registrados en 42 países. Está financiado por la Comisión Europea bajo el Programa Erasmus + y está coordinado por el consorcio en Bruselas European Schoolnet (EUN).
La plataforma eTwinning ofrece a los profesores la oportunidad de conectarse, colaborar y compartir a través de la más grande comunidad europea dedicada al aprendizaje en línea. También ofrece una amplia gama de oportunidades de desarrollo profesional a través de la actividad de aprendizaje en línea, centrándose en las habilidades de colaboración y el uso de la tecnología con el objetivo de modernizar los sistemas de educación, haciéndolos más atractivos para los jóvenes.
Web site : conference2014.etwinning.net
Hashtag: #eTconf14
Video: conference2014.etwinning.net/videos
eTwinning 2014: 500 European teachers in Rome for digital teaching
More than 500 european teachers have participated from the 27th to the 29th of November at the meeting  "Opening up Education", in line with the Action Plan of the European Commission to foster innovation and digital skills in Schools and Universities.
The work sessions focused on the sharing of good practices, on the research of teaching methods and the promotion of eTwinning community, through workshops, interactive sessions and informal meetings.
What is eTwinning?
eTwinning is the community for schools that comprises 280,000 registered teachers in 42 countries. It is funded by the European Commission under the Erasmus Programme + and is coordinated by the consortium in Brussels European Schoolnet (EUN).
The eTwinning platform offers teachers the opportunity to connect, collaborate and share through the largest European community dedicated to online learning. It also offers a wide range of opportunities for professional development through the Learning Event online, focusing on the collaboration skills and the use of technology with the aim to modernize education systems, making them more attractive for young people.
Web site : conference2014.etwinning.net
Hashtag: #eTconf14
Video: conference2014.etwinning.net/videos
The following two tabs change content below.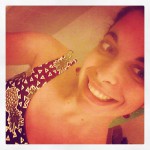 Licenciada en Relaciones Internacionales y Estudios Europeos, haciendo prácticas en Inercia Digital. Interesada en proyectos europeos e internacionales.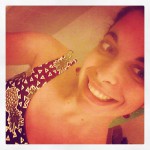 Latest posts by Elisabetta Meconcelli (see all)