Digital marketing has become so important in today's competitive world. If you're wondering why, you've come to the right place. This article explores why learning digital marketing is a great idea and a brilliant career choice. 
What Does the Term «Digital Marketing» Mean?
Digital marketing refers to the tactics and approaches you use to advertise a product or service online. Its major purpose is to attract attention and produce leads, similar to traditional marketing. Social media, search engines, email, and other forms of digital marketing are included. Careers in digital marketing have grown in importance and complexity over time.
As this is such a dynamic field, methods that have worked a few years ago may no longer be applicable now. Hence, as a digital marketer, you must possess sound knowledge regarding various tools and tactics to help promote firms online.
What Are the Different Types of Digital Marketing Jobs?
As previously mentioned, digital marketing is a broad term that encompasses a wide range of industries. Whether you're a creative or a technical person, there is something for everyone. The following are some of the most crucial digital marketing talents and their functions:
SEO: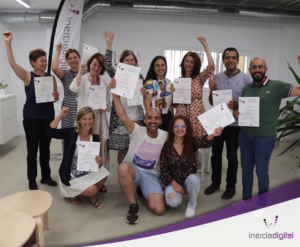 Google receives about 60,000 searches every second. This is the place where people hunt for solutions. You can also utilize SEO to ensure that customers see your website when they search for something connected to it. Organizations around the world are focusing on SEO to increase traffic to their websites. A company with a large audience pool can attract more buyers through SEO and boost sales. 
SEO is influenced by various elements, such as the website's loading speed, keyword optimization, and so on. As an SEO manager or executive, it is your responsibility to evaluate why a website is not ranking on search engines and come up with a solution. While SEO takes time to provide benefits, a higher SERP ranking can help brand development and recognition.
Marketing on Social Media:
Digital marketers highly benefit from social media networks. Take, for example, Facebook, which has over two billion monthly users. A digital marketer can decide which platform to work on and attract customers using their methods. They will be able to communicate directly with their prospects, increasing the number of people aware of their brand.
The number of times their tweets are retweeted correlates with their brand's popularity. This allows them to stay in touch with their clients and provide better service. Digital marketers must handle such activities, as well as the management of their clients' social media presence.
Content-Based Marketing:
The process of developing and distributing meaningful material to a specific audience is known as content marketing. It aids in the development of audience trust and the recruitment of new visitors.
Content marketing is responsible for everything you see on the internet, whether it's a blog post or a YouTube video. Customers can benefit from brands that provide high-quality content that solves their real-world issues.
As a digital marketer, you'll be responsible for designing, creating, and promoting content for various brands. You'll also need to determine what kind of content and platforms are appropriate for your company.
The use of content marketing by B2B marketers is extremely common. Content marketing is discussed on the blogs of several organizations, including Outbrain and Neil Patel. This position necessitates inventiveness and a thorough understanding of the brand's specifications.
Email Marketing:
Email marketing is used for outbound and inbound marketing. Customers are contacted via email for promotions and information about the brand. They also send out email newsletters to convert subscribers into consumers.
As a digital marketer, your goal will be to grow email signups, deliver interesting newsletter content, and convert subscribers into customers. Email is still one of the most effective ways to create leads on the internet. That is why so many businesses use email marketing. You'll also have to learn how to use email marketing services.
Reasons to Consider a Digital Marketing Career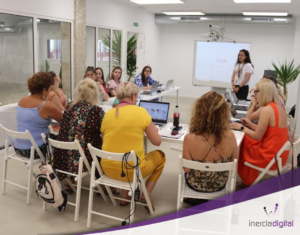 Nowadays, everything is becoming increasingly automated. Every industry is concentrating its efforts on establishing a strong internet presence. To accomplish this, they are seeking the services of digital marketers. Digital marketing is progressing fast, ultimately resulting in people wanting to switch to digital marketing as a full-time job. 
Other reasons to improve this talent include the following:
Digital Marketers Are in High Demand:
According to the Bureau of Labor Statistics, digital marketing managers are expected to make more than $141,490 per year with a job outlook of 10 percent. 
It shows that businesses are looking for digital marketers. This means that after obtaining such a highly sought-after skill, you will be able to locate better-paying jobs with more job security.
Excellent Prospects for Growth:
Professionals in digital marketing will continue to be in high demand for the foreseeable future, as the digital economy is growing at ten times the rate of the offline economy. For various reasons, digital marketing talent will continue to be in high demand. Businesses recognize the value of the internet and digital platforms. Using digital marketing, they may reach a larger audience, expand their business, and improve revenue.
A digital marketing specialist's responsibilities include establishing a company's online presence, conducting ad campaigns, and developing a content strategy. They will, however, be unable to do these jobs without the assistance of skilled digital marketers. As a result, the need for these abilities is likely to increase.
Create Your Own Company (or Promote Your Existing One):
Digital marketers have a great understanding of how a business should operate online. They can make websites and sell products to a certain clientele. If you study digital marketing extensively, you will be able to start your own online business. As a freelancer, you may work as a digital marketing consultant.
Anyone interested in starting their own business should learn digital marketing. With this data, you'll be able to lower the cost of your business's promotion, target the correct audience, and track your progress more effectively.
Getting Started Is Simple:
A bachelor's degree in engineering is required to work as an engineer. You must attend aviation school and obtain a pilot's license if you wish to be a pilot. However, if you want to work as a digital marketer, all you need to do is learn the fundamentals of online marketing and build a portfolio. To get started in this area, you don't need another degree or to go to college. It is simple to get started in the sector. 
Conclusion 
As you can see, we've covered why learning digital marketing is a great idea. It is a great full-time career choice as well. So, if this career fits your work attitude and personality, hop on the bandwagon and enjoy a fruitful career!
The following two tabs change content below.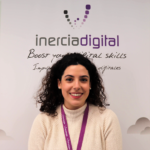 Latest posts by Cristina Rodríguez Sánchez (see all)