Los socios del proyecto europeo PSAJO "Parents' skills as job opportunity", el cual busca validar y reconocer las competencias para el empleo de padres jóvenes, nos reunimos el pasado 28 de enero en la ciudad de Eger, Hungría.
El proyecto PSAJO, el cual actualmente se encuentra en su fase intermedia de desarrollo, prevé crear un curso de formación online para convalidar las habilidades de padres jóvenes para insertarlos en el mercado laboral. Durante esta reunión, los seis socios participantes en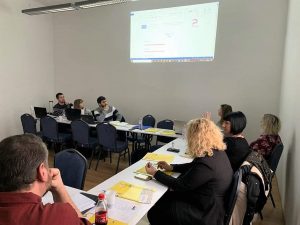 elproyecto; Svefi de Suecia, Inercia Digital de España, Infolog de Italia, LURS de Slovenia, KreaTeam de Hungría y FOPSIM de Malta, hablamos del estado laboral de padres jóvenes en cada uno de los países participantes, indagando acerca de sus necesidades y las habilidades no formales que habían adquirido durante la maternidad/paternidad que les podían ser útiles a la hora de buscar empleo.
Tras la fase investigativa, el siguiente paso es la creación de módulos educativos para ayudar a estos padres y madres a acceder a un empleo a través de una cualificación que reconzca formalmente sus habilidades y competencias.
En la reunión abordamos temas como la asignación de unidades educativas en las que se dividirá el cuso y la creación de la plataforma de aprendizaje online a cargo de Inercia Digital.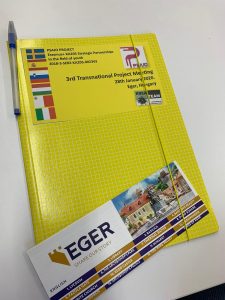 Desde aquí nos gustaría agradecer a los socios anfitriones de KreaTeam por su hospitalidad en Eger, y al resto de socios por su participación y entusiasmo.
Nos vemos próximamente en El Rompido, Huelva para el curso de formación en entornos virtuales que tendrá lugar entre el 16 y 20 de marzo y que será impartido por Inercia Digital. ¡Hasta pronto!
Mientras tanto ya estrenamos página de Facebook oficial del proyecto y pronto lanzaremos su página web. Para más información acerca de este y otros proyectos europeos que llevamos a cabo en Inercia Digital, visita nuestra página de Facebook, Instagram o website.
European project partners meet for PSAJO's third transnational meeting in Eger, Hungary
The third transnational meeting of European project PSAJO "Parents' skills as job opportunity" took place on 28th January in the city of Eger, Hungary. Partners from the six participating countries; Svefi from Sweden, Inercia Digital from Spain, Infolog from Italy, LURS from Slovenia, KreaTeam from Hungary and FOPSIM from Malta; exchanged views about the progress made so far and planned the next steps.
The project which seeks to recognise and validate the skills that parents acquire and develop during parenthood to turn them into formal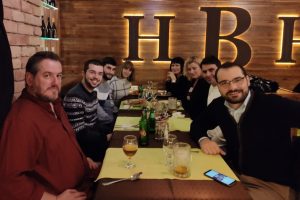 desirable skills for employability, is now halfway through its various development stages. During this latest meeting, we talked about the national research carried out in each participating country and its findings, which shed light on the situation for young parents in the labour market, the difficulties they face when trying to return to work after becoming parents and the new skills they had gained during parenthood.
The next step is the creation of educational modules for the training course that will be offered to young parents. This training course, which will be uploaded on an e-learning platform created by Inercia Digital will provide learners a qualification framework to help young parents access the labour market. Due to our expertise creating learning environments, Inercia Digital will be responsible for PSAJO´s online training platform, which should be ready in a couple of months.
We want to thank our hosting partners in Eger, KreaTeam, for their warm hospitality and the rest of partners for the great job done.
We'll all meet again from 16 to 20 March for the project's first training activity, hosted and taught by Inercia Digital at our El Rompido School in Huelva, Spain.
In the meantime, you can check the recently launched PSAJO Facebook page and follow us to keep up with the project's recent updates. To find out more about this and the many other European Erasmus+ projects carried out by Inercia Digital, check our Facebook page, Instagram or website.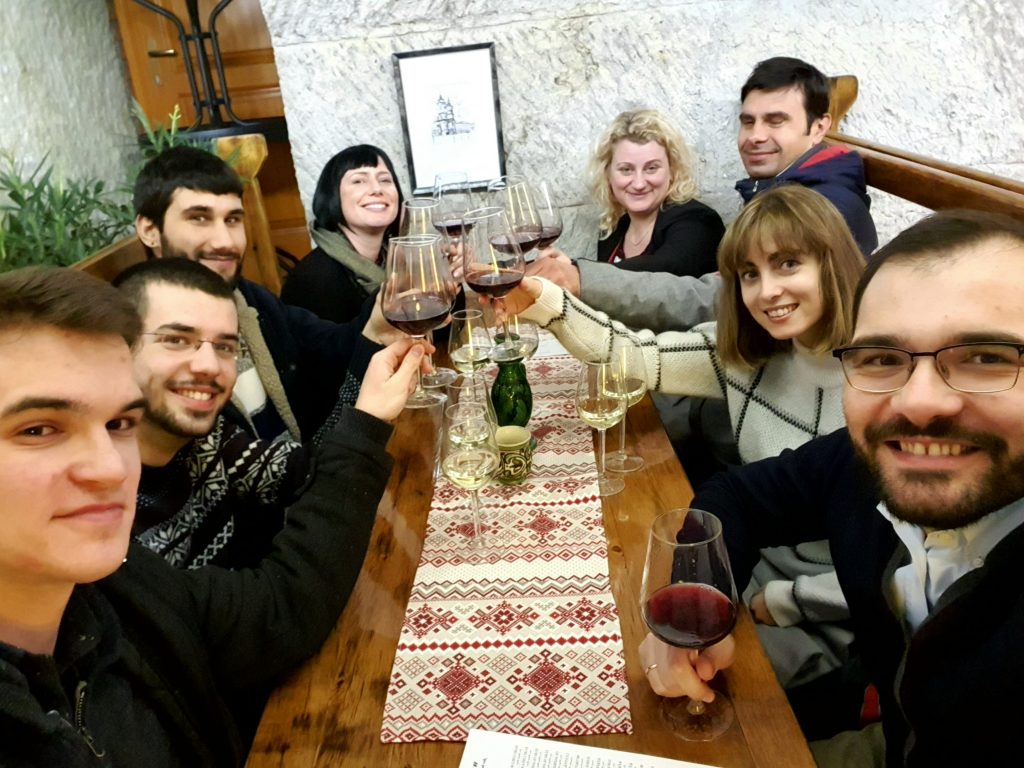 The following two tabs change content below.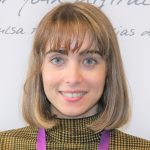 Susana Corona
Senior Project Coordinator
at
Inercia Digital
Author of a travel guide and former travel blogger who once upon a time graduated from London Metropolitan University with a Business Degree specialising in Marketing. A citizen of the world, Cuban by birth, British national and now a Spanish resident with a multi-national approach to a nomad lifestyle with destination unknown. Nowadays I enjoy participating in innovative European projects with Inercia Digital and learning the ins and outs of the education sector at national and European level.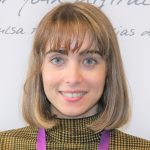 Latest posts by Susana Corona (see all)