Los miembros del consorcio del proyecto europeo Erasmus+ "Robotics 4.0 All" coincidimos de nuevo durante la celebración de la tercera reunión transnacional del proyecto que tuvo lugar del 11 al 12 de diciembre del 2019 en Sofía, Bulgaria.
En esta tercera reunión hablamos del éxito de la actividad de Formación para Formadores que había tenido lugar anteriormente en Bodo,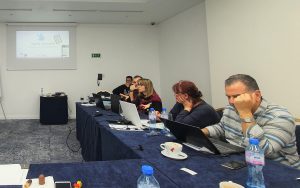 Noruega y durante la cual se formaron a dos profesores provenientes de cada país que participa en el proyecto. De parte de Inercia Digital participaron en la formación a Rafael Alcoholado Meana de Andalucía Compromiso Digital, quien luego se encargará de formar a profesorado de institutos por toda Andalucía y Olga Padial, profesora de matemáticas de un instituto de Málaga, cuyo alumnado recibirá las clases de Robótica (Robocamps) siguiendo las pautas del currículo educativo creado por Robotics 4.0 All, entre febrero y abril de este año, para luego seleccionar a 8 de estos alumnos que participarán el torneo final del proyecto que se celebrará en Tesalónica, Grecia.
Los socios compartieron la experiencia de sus formadores y valoraron muy positivamente la actividad de formación en Noruega, capacitando a profesorado de España, Bulgaria, Chipre, Grecia, Noruega y Estonia a impartir clases de robótica usando kits de LEGO Mindstorms.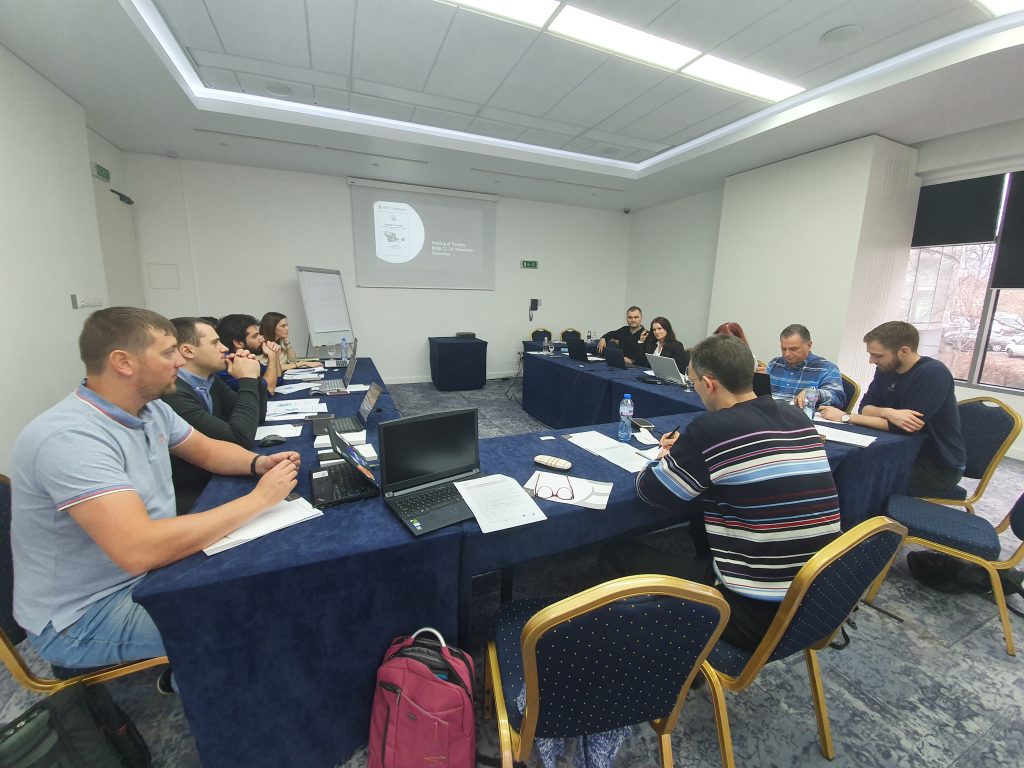 Durante la reunión se abordaron temas como la finalización del currículo para profesores que les permitirá impartir los Robocamps clase a clase y que ya han comenzado a desarrollarse este mes. También se discutió acerca de la metodología para reconocer los resultados de aprendizaje del proyecto, Susana Corona de Inercia Digital habló del control de calidad del proyecto hasta ahora y los socios de EduAct (Grecia) presentaron su propuesta de itinerario y actividades para el Torneo Transnacional de Robótica en Grecia, que se celebrará del 21 al 25 de septiembre de este año.
Sin más agradecer al resto de socios de FIRST Scandinavia (Noruega), DekaPlus (Chipre), Robootika (Estonia) y especialmente a los organizadores de la reunión, el grupo OECON (Bulgaria). Pronto actualizaremos con más noticias acerca del desarrollo de los Robocamps nacionales en España, con vistas al Torneo Transnacional de Robótica que será a la vuelta del verano.
Project partners meet in Sofia, Bulgaria for Robotics 4.0 All's third transnational meeting
The European Erasmus+ project "Robotics 4.0 All" is making good progress and proof of it was the recent transnational partners' meeting that took place on 11th and 12th December in Sofia, Bulgaria.
During the meeting, we talked about the success of the Training of Trainers activity in Bodo, Norway which had taken place in the previous month and which saw the participation of secondary school teachers from six different European countries.  From Inercia Digital we had the participation of Rafael Alcoholado Meana from Andalucia Compromiso Digital (who, after the training will proceed to train teachers from all over Andalusia) and Olga Padial, a secondary school Maths teacher who will lead the Local Robocamps in Spain and give a group of her students robotics lessons using the curricula developed throughout the project. A total of 8 pupils from each country, aged between 12 and 16 will be selected to participate in the Transnational Robotics Tournament, scheduled to take place right after the end of summer.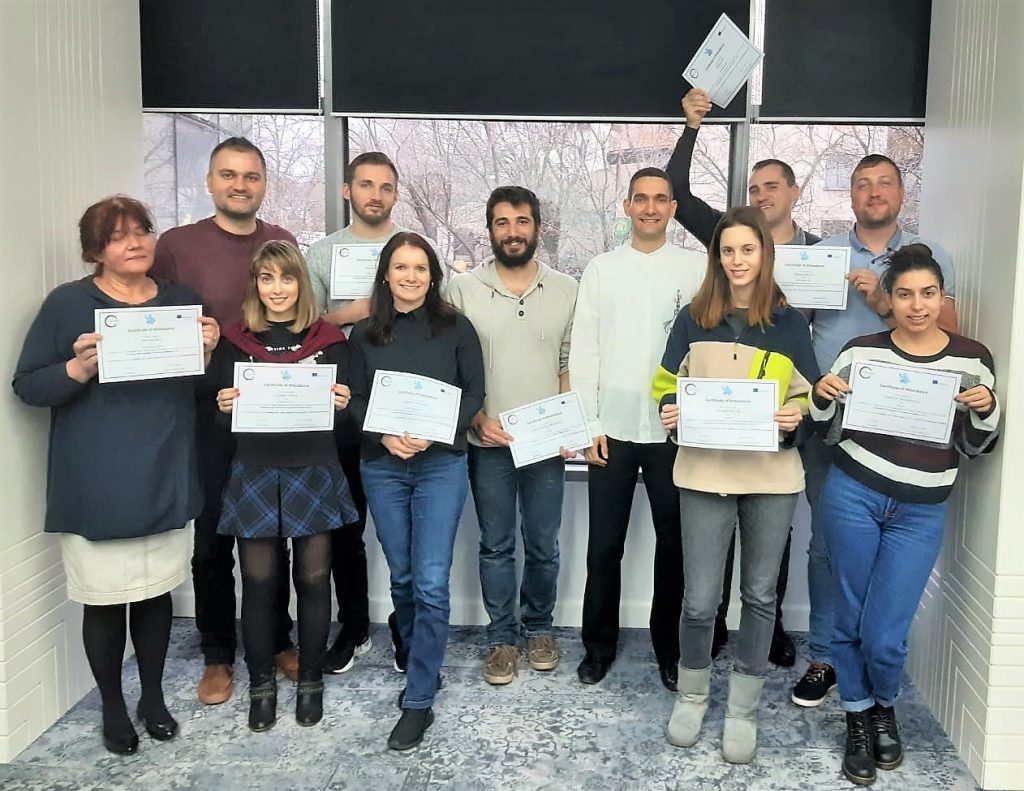 Partners shared their trainers' experience during the Training of Trainers in Bodo and positively talked about the course in Norway, where teachers from Spain, Bulgaria, Cyprus, Greece, Norway and Estonia learnt about the methodology to teach robotics to their students using LEGO Mindstorms kits.
Next on the agenda, we covered topics like wrapping up the curriculum for teachers that would enable them to carry out the Local Robocamps, with lesson-by-lesson instructions, theoretical content, practical exercises and a workbook. We also discussed the methodology to validate the project's learning outcomes, Susana Corona form Inercia Digital talked about the project's quality assessment and control so far while the partners from EduAct (Greece) presented their proposed itinerary for the Transnational Robotics Tournament that will take place from 21st to 25th September 2020.
We want to thank the rest of the partners from FIRST Scandinavia (Norway), DekaPlus (Cyprus), Robootika (Estonia) for a great meeting, and especially the coordinators from OECON Group (Bulgaria) for their great hosting and organisation. We'll soon update you with more news of the local Robocamps currently taking place in Spain.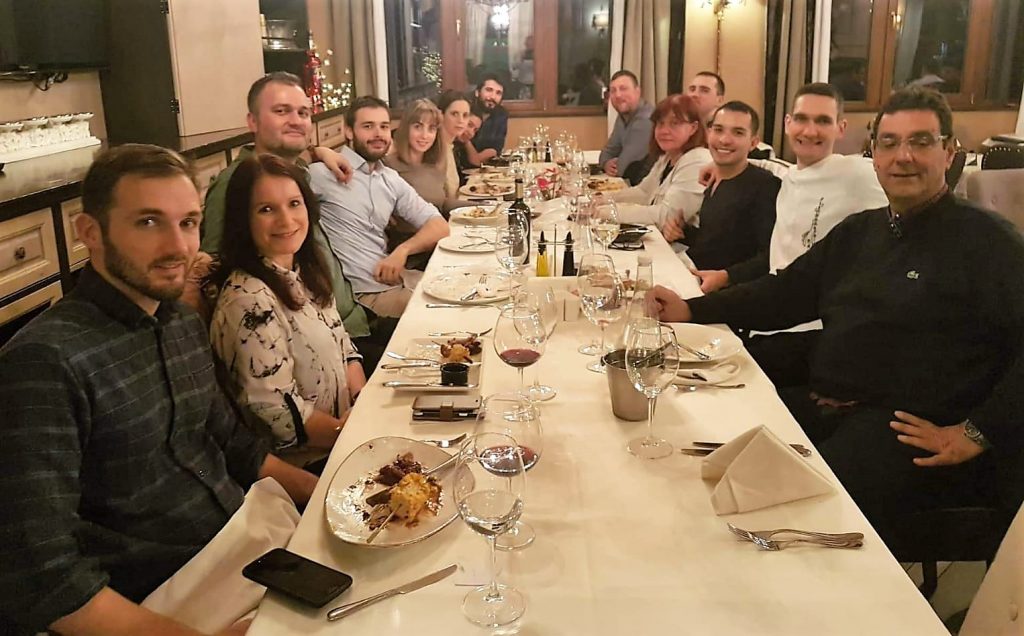 The following two tabs change content below.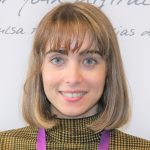 Susana Corona
Senior Project Coordinator
at
Inercia Digital
Author of a travel guide and former travel blogger who once upon a time graduated from London Metropolitan University with a Business Degree specialising in Marketing. A citizen of the world, Cuban by birth, British national and now a Spanish resident with a multi-national approach to a nomad lifestyle with destination unknown. Nowadays I enjoy participating in innovative European projects with Inercia Digital and learning the ins and outs of the education sector at national and European level.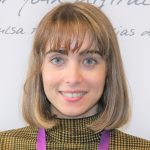 Latest posts by Susana Corona (see all)