Han pasado más de 9 meses desde que comenzó el proyecto Youth Work 2.0. Estamos muy orgullosos de los resultados obtenidos hasta ahora y entusiasmados con las actividades futuras del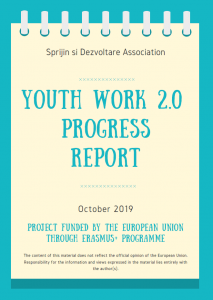 proyecto. El objetivo principal de Youth Work 2.0 es facilitar el intercambio de competencias y experiencias entre 2 organizaciones de Rumanía y España para mejorar la calidad de su trabajo con jóvenes, a través del desarrollo profesional de 12 trabajadores juveniles (6 de cada país), para que se conviertan en agentes activos de inclusión, para luchar contra la discriminación y para fomentar el desarrollo de competencias sociales, cívicas e interculturales entre jóvenes con y sin menos oportunidades de manera conjunta.
Aquí os dejamos el informe de estado del proyecto Youth Work 2.0 https://youthworkers.eu/download/youth-work-2-0-progress-report/
---
Update on Youth Work 2.0 Erasmus+ project with the publication of progress report
It has been more than 9 months since the project Youth Work 2.0 started. We are very proud of our results and we are excited for the upcoming activities. The aim of the project is to facilitate the exchange of competences and experience between 2 organisations from Romania and Spain to improve their youth work quality, through the professional development of 12 youth workers, to be active agents of inclusion, to fight against discrimination and to foster the development of social, civic, intercultural competences among youths.
YOUTH WORK 2.0 is funded by the European Union through the Erasmus+ Programme. Sprijin si Dezvoltare Association Romania is the Project Coordinator and Applicant and Inercia Digital is the Project Partner.
Here is Youth Work 2.0's project report. Enjoy!
The following two tabs change content below.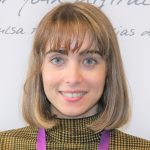 Susana Corona
Senior Project Coordinator
at
Inercia Digital
Author of a travel guide and former travel blogger who once upon a time graduated from London Metropolitan University with a Business Degree specialising in Marketing. A citizen of the world, Cuban by birth, British national and now a Spanish resident with a multi-national approach to a nomad lifestyle with destination unknown. Nowadays I enjoy participating in innovative European projects with Inercia Digital and learning the ins and outs of the education sector at national and European level.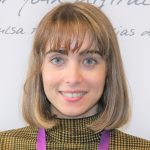 Latest posts by Susana Corona (see all)