Inercia Digital, an innovative Andalusian social enterprise, established in 2012, with Europe-wide outlets, and focused on fostering training in digital skills in Europe both for organizations and entrepreneurs presents 3 projects created for the Erasmus+ call.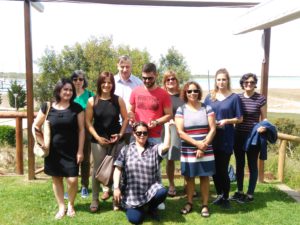 We would like to present you our proposal concerning the "Digital Schools" project, a mobility project under the Erasmus+ framework, aimed at school education staff.  The purpose of the project is to improve the quality of teaching through the integration of ICT in the educational process. The purpose of the 2nd project "Erasmus+ School",  is to introduce the participants to the main benefits, characteristics and methods of participation in the Erasmus+ Programme and the last project «Flamenco School», is a mobility project aimed at promoting cultural awareness in education by sharing tools for teaching Sevillanas in schools through the use of open educational resources.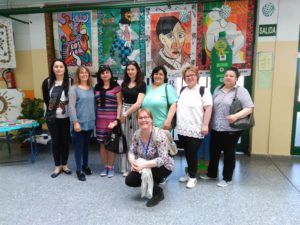 In order to ensure this, we organize a series of training courses in Spain, in which the members of your staff will be able to participate, with the financial support of the Erasmus+ KA1 grants for mobilities. This will give your staff the opportunity to travel for free in Spain in order to participate in our courses.
Besides the skills and abilities that will be taught during the training courses, your staff will also gain a unique cultural, personal experience of being trained abroad and increased opportunities for professional and career development. Moreover, your school will benefit from and increased the capacity of acting at a EU and international level through improved management skills and internationalization strategies and the chance to cooperate with partners from other countries.
In the hope that our proposal is of interest to you, we eagerly await your answer. For more details, please do not hesitate to ask me (erasmusplus@inerciadigital.com).
For further information about our organization, please follow us:
https://www.facebook.com/AndaluciaSchool
http://www.inerciadigital.com/
We wish you a wonderful day!
The following two tabs change content below.
Veronika Fricova
Training Manager at Inercia Digital
Latest posts by Veronika Fricova (see all)