Calling all Adult Education Centres – Would you like to be part of our Erasmus+ mobility project and learn about digital skills in Andalusia?
If you are a trainer or a member of staff at a centre for adult education we'd like you to join our courses, which are funded by the Erasmus+ programme for Adult Education Organisations (any public or private organisation in the field of non-vocational adult learning).
Inercia Digital will select two adult education organisations per country (see the full list of eligible countries below)  to prepare the project and design your EUROPEAN DEVELOPMENT PLAN. The funding covers the costs for all required activities (travel, organisational support, Individual support and  course fees).
Inercia Digital (PIC 953952030) has extensive experience with Erasmus+ mobility projects and is a specialised training provider based in Huelva (Andalusia, Spain). Its aim is to help trainers and staff at adult centres develop digital competences to improve the quality of training through the integration of ICT in educational practice.  
Join our DIGITAL SCHOOL programme http://ow.ly/7tEv30mVsGf and learn to teach new digital skills from a continuous perspective! Call us soon! Contact us now at research@inerciadigital.com
List of eligible countries: Belgium,  Denmark, Finland, France, Germany, Ireland, Netherlands, United Kingdom, Sweden, Slovakia, Iceland, Estonia, Liechtenstein, Serbia, Norway, Montenegro, Latvia, Malta, Slovenia, Croatia, Poland, Hungary.
+Info
GENERAL INFORMATION ABOUT THE ERASMUS+ PROGRAMME:
Erasmus+ is the EU Programme in the fields of education, training, youth and sport for the period 2014-2020. Education, training, youth and sport can make a major contribution to help tackle socio-economic changes, the key challenges that Europe will be facing until the end of the decade and to support the implementation of the European policy agenda for growth, jobs, equity and social inclusion.
MOBILITY PROJECT FOR ADULT EDUCATION STAFF: Learning mobility for adult education staff aims at raising the key competences and skills of staff in adult education in order to increase the quality of teaching and learning in all forms and to make them relevant to the needs of the labour market and society at large.
It is expected that adult education organisations use learning mobility of their staff strategically and in terms of internationalising their organisation and of raising the capacity of it.
+Info courses
Location: Inercia Digital's headquarters and facilities are located in

PCTH

and

El Rompido School

(Huelva, Andalusia, Spain).

Dates Courses

: . New dates can be set according to your needs.

Duration: Each training course lasts 7 days each training course. We also offer the 

possibility to attend for 5-day training courses.
Target:  Trainers. educators, education staff.

Methodology: Blended. Based on non-formal learning, with a learning by-doing approach: Every training course will have a section about eLearning to encourage digital competences.
On the basis of DigComp 2.0 conceptual reference model, Inercia Digital develops all their courses on The European Reference Framework of Digitally Competent Educational Organisation (DigCompOrg) and European Framework for the Digital Competence of Educators (DigCompEdu) models. Initiatives by the European Commission, Directorate General for Education and Culture (DG EAC).
Inercia Digital is the proud recipient of a certificate by AENOR as a Young Innovative Company and we are implementing the ISO 29990:2010 – Learning services for non-formal education and training – to offer better and continuously improved learning experiences.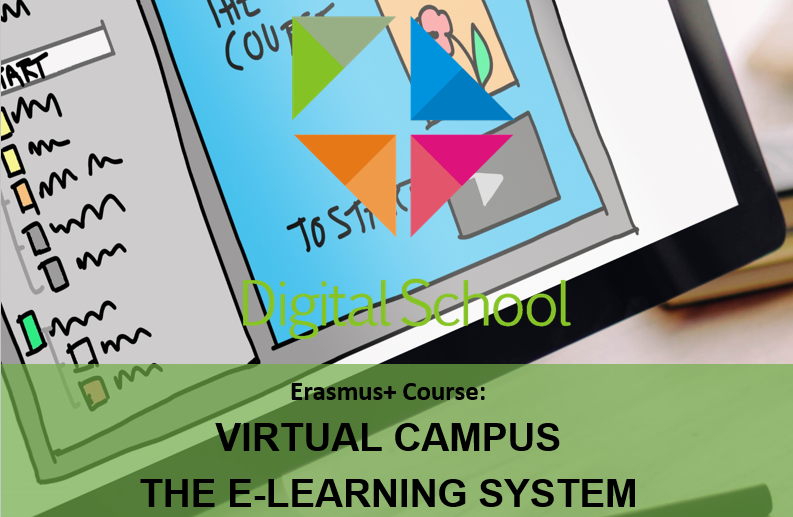 Our Digital School courses:
Collaborative Tools for Teamwork – DS12018.

Virtual Campus – the E-Learning System – DS22018.

Creation of Educational Videogames – DS42018.

Multimedia Publishing in Education – DS52018.

Flipped Classroom Methodology – DS12019.

Creating Educational Blogs and Websites with WordPress – DS22019.

Safety and Security on the Internet for Teachers – DS32019.

Strategies for Safe Internet Use in a Classroom – DS42019.

European Opportunities for Digital Schools – DS52019.

Learning and Teaching using in Social Media Networks – DS62019.
We want you to join our DIGITAL SCHOOL programme http://ow.ly/7tEv30mVsGf so that you can learn to teach new digital skills from a continuous perspective! We will be pleased to help in the elaboration of project proposal in Erasmus+ KA1 individual staff mobility to attend our courses in Andalusia. Spain.
If you have already an Ka1 approved and you are interested in participating in our courses, please complete this form: Application Form.
Do not hesitate to contact us in any case, and we will be willing to work and collaborate with you! Drop us a message or contact us now at research@inerciadigital.com
Thanks for your time!
The following two tabs change content below.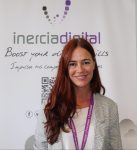 Caridad Mtnez. Carrillo de Albornoz
Licenciada en Derecho en la especialidad de Empresa y fiel creyente en las competencias digitales y el smartworking para fomentar el empleo y el emprendimiento ; )