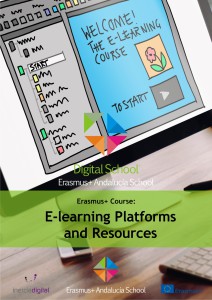 The Erasmus+ Course «E-learning Platforms and Resources» for European teachers  is going to be held in March in the Technological and Scientific Park of Huelva ( Andalusia) by Inercia Digital.
This course is included on the Program Digital School of the Erasmus+ Andalucía School (Ka1) and the duration of the Course «E-learning Platforms and Resources» is  50 hours (7 days)  from 7/3/2016 to 13/3/2016.
At the moment has been registered teachers from Malta and Estonia but there are vacant if you are interested in it.
The aim of the course is to learn to structure a course in a training platform by organizing its format, distributing activities, designing questionnaires and enabling the skills to manage student records in an easy and clean way for teachers and students.
In addition, there will be an introduction to the digital school plan and the digital skills necessary for its implementation.
This training course will follow a Non Formal methodology in every field, in order to promote the interaction between students and trainers as well as between students themselves.
Different methods will be developed within the in-person sessions, giving special attention to the Case method and the Interrogative one.
Moreover, students will work on the Inercia Digital's online platform. Downloads of learning and supporting materials will be useful to participate in debate forums, ask doubts, interact with other students, complete the required tasks for evaluation, and to do the final theoretical questionnaires. The students will have access to the online platform at any moment, 24/7.
Inercia Digital has introduced the ISO 29990:2010 in every course and service of formation (specific norm of quality for suppliers of learning services of non-formal education and formation). Introduced as a result of CooperActive Project– Erasmus+, Ka2 Capacity-Building Project in the field of Youth Project (2015).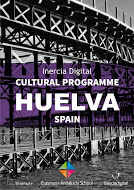 Most of our students join for the Cultural Programme and they enjoy a lot of Andalusia, its taste, beaches, sports and people. We can offer you the cultural programme and while you learn you can enjoy too : )
If you are interested in this or other course for European teachers, please contact us at erasmusplus@inerciadigital.com
You can also visit our catalogue of courses http://d.inerciadigital.com/catalogue/
Thank you very much and all the best : )
The following two tabs change content below.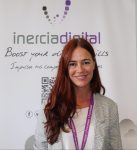 Caridad Mtnez. Carrillo de Albornoz
Licenciada en Derecho en la especialidad de Empresa y fiel creyente en las competencias digitales y el smartworking para fomentar el empleo y el emprendimiento ; )